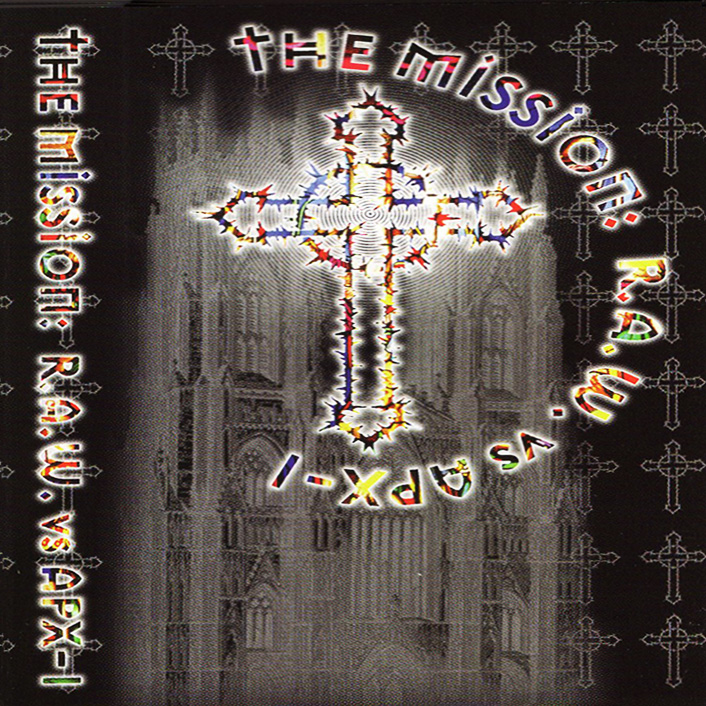 ALL DIGITAL DOWNLOADS
R.A.W. & APX-1 - The Mission [DIGITAL DOWNLOAD]
1998 - 90 min
SOURCED FROM MASTER DIGITAL RECORDING (DAT) 320KBPS MP3
Complete & unedited!
Immaculate dark bass and Unholy drums. This pure Mictlan underground Junglistic vibe bleeds on this 90 minute f*kker. As expected, R.A.W. takes you apart systematically with his twisted techstep drum & bass. APX-1 comes on stronger than Superman with nuclear jungle from a mission to Mars. Packed with dubplates & white labels.